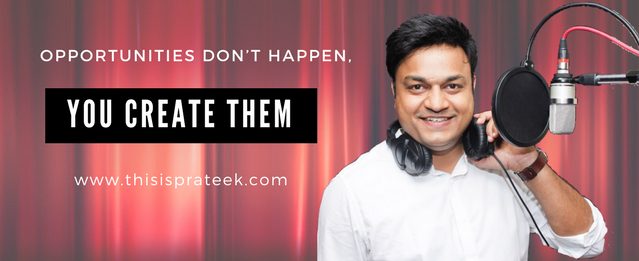 Today more audience are connecting online and hence many new marketing strategies are coming to existence. All these marketing strategies badly need voiceover trained artists.
There is a wide scope of a voiceover artist. In India voiceover trainings are being delivered in various locations. Special mention may be made of voice over training in Pune. It is not only limited to making a career in the entertainment world but has a wider implication. Here in this article you will come across five most important points as to why you should undergo the training of a voiceover artist.
Top 5 reasons for taking a Voiceover training
Web Presentation and Explainer Videos: Today you need proper knowledge of web presentation to optimize your business and to earn the attention of the right target audience. Also, the various explainer videos help to connect with the audience in a much professional manner. This calls for a proper voiceover training.
Radio and Television Commercials: Radio and television commercials have the widest application of voiceover artists. Apart from the commercials voiceover artists are much widely needed for news channels. Voice over artist for news channel are well paid and have large scope of work as we live in the digital age. An entertainment world surly requires a professional delivery of work that can only be achieved from proper training.
Enhances Your Online Presence: Presently, all types of businesses have online presence. Knowing the tricks of voiceover is very useful as it helps in improved SEO. This in turn helps in increasing the conversion rate, decreases the bounce rate and also helps in improving the click through rate thus improving your online presence immensely. This explains for a voice-over training.
Long-Form Narration: Voice over artists also have the scope of working in documentaries, training films, where they need skilled speakers. Freelance voiceover artist can try their luck there after taking proper training.
Corporate Presentations: Professional voiceover artists largely benefit the giant companies. The most important thing needed for corporate voiceover is the high quality recording, cultural training etc. and that speaks for the requirement of a professional voiceover training which can only be provided by professional trainers only.
Prateek Sharma is a renowned dubbing artist in India who is a public speaker, narrator and storyteller has 10 long years of experience in the relevant industry. This dynamic voice-over artist has given voice to various dubbing and voiceover artist of big brands, television documentaries, explainer videos, audiobook and corporate videos among others. The top services provided by him include voiceovers, seminars/guest lectures, radio jockeys, personal coaching. There are various workshops for building voiceover talents too.