There is a requirement of voice-over artist for various purposes. You will need a voice-over artist for a commercial, business presentation, tutorials and corporate presentations. The voice-over artist who has the ability to communicate your business, product or ideas properly can actually help in uplifting the business.
There are some key qualities that we try to find in every voice-over artist. Some of the qualities of freelance voiceover artist are discussed below for the reference of those who are looking for an exceptional voice-over artist.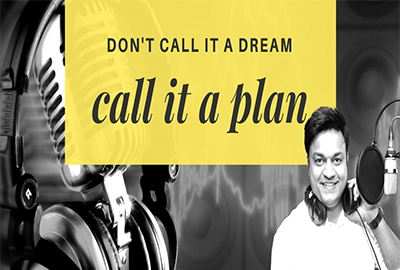 Top Five Qualities:
Clarity is Key:- Any message needs to be delivered with utmost clarity. Not every one of us has developed the skill to be comfortable at the microphone, but those who have are called good speakers. A true voice-over artist should be energetic and casual, formal as well as informal depending on the requirement of the project. Flexibility is another factor that is expected of a voice-over artist. Directors like to work with those voice-over artists who not only have a clear voice, but have the flexibility to understand vocal directions. In this way the director can make use of all the qualities of the artist.
Look for Voice Acting:- There is a big difference between a professional speaker and a professional narrator / voiceover artist and the difference lies in the fact that the voice-over artist is able to act which the other one cannot. Each commercial, movie trailer, eBook narration demands some amount of acting to grab public attention. A good personality plays an important role in this. Some personalities have an innate quality to act where as others don't. Some actors also have the ability to create emotional connections with the audience thus helping to create a believable character.
Natural Articulateness is Advantageous:- If you are a native speaker of a particular language, it will be advantageous for you to be voice-over artist. Natural articulateness is another quality that you would like to find in a voice-over artist. Sometimes you have to master the script to deliver the right kind of expression to grab the attention of the listeners end to end.
Correct Pronunciation:- Correct pronunciation is very important when it comes to delivering a public speech, tutorials or corporate speeches. However, not all of us has mastered correct pronunciation. It requires some professional assistance to deliver correct pronunciation. You cannot to be incorrect when you are delivering a public speech/corporate speeches or tutorials.
Correct Pacing:- Proper pacing is very important. Pacing involves right rhythm and tempo. The correct pacing will contribute to the creativity and personality to the entire narration. There is something called a signature voice and that is what is expected of a perfect voice-over artist. Now again everything does not come naturally and it involves the correct education to achieve the particular voice that the audience is looking for. With the development of the digitally animated films, there is an increasing requirement of freelance voiceover artist.
There are manyfreelance dubbing artists in India . Prateek Sharma is a renowned dubbing artist in India who is a public speaker, narrator, storyteller having 10 long years of experience in the relevant industry. This dubbing and voice-over artist has lent voice to various advertisements of big brands, television documentaries, explainer videos, audiobook and corporate videos among others. The top services provided by him include voiceovers, seminars/guest lectures, workshops for budding voice-over artists, radio jockeys, personal coaching. For more details visit the company website at http://www.thisisprateek.com