When it comes to lending your voice for corporate videos or advertisement all you need is the correct tool, technique and knowing the trick of the trade like the pros.
There are few factors which are treated as thumb rules by the leading voiceover artists for advertisement / voiceover artists for corporate videos, when it comes to delivering professional voiceovers. Some of the key factors are shared below for the reference of the readers.
Key Factors for Successful Voiceover for Advertisement
Script is Important : Voice over script varies from project to project. Such scripts can be of many lengths and forms. As a performer you may encounter various situations like the script may be written by the client etc. Ideally you should have the flexibility to edit the script for clarity. Note in this context that you may change the style of the script given by the client but not the message. There are other vital factors that should be taken into account while you work with the script. The script should be easy for you to handle and you should not create any situation where you have mispronounced any word in the script. There cannot be a more humiliating day in the life of a voiceover artist than this. You should not undergo the process of fixing this mistake after the project is finished.
Infrastructure: Like any other task, infrastructure plays a prime role in defining the quality of the work. When it comes to quality voiceover one should know that proper infrastructures like best microphone etc. are essential. You will also require a good pair of headphones to monitor your record. There should be a good recording environment as we all know that good work reflects good environment.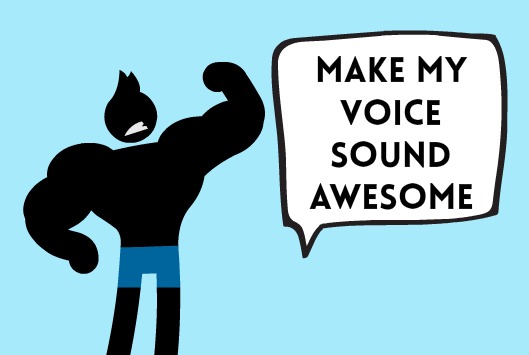 Comfort Factors: It is recommended not to stress your voice as that will contribute to the bad quality of your voice. Instead, give importance to the comfort factors like warm tea, lemon, honey, ginger tea to let your voice work smoothly. Drinks with high sugar content can only degrade the quality of one's voice. Hence you know what you have to avoid.
Take Lessons from Pros: You certainly need to follow the pros but that need not necessarily means that you have to be a copycat. Nothing can beat an original voice/style.
Proper Edit: Proper edits can bring all the difference to the end product. However there are few golden rules of edits. When editing the editor should copy keeper chunks into a new timeline as also maintain the original recording for backup. In order to do good editing a little practice is a must. The editor has to take the pain to listen hard to hear the edit points. This whole process needs some good amount of technical and industry specific knowledge which can only be expected from the subject specialist.
Prateek Sharma is a renowned dubbing artist in India who is a public speaker, narrator, storyteller having 10 long years of experience in the relevant industry. This dynamic voice-over artist has lent voice to various voiceover for advertisement of big brands, television documentaries, explainer videos, audiobook and corporate videos among others. The top services provided by him include voiceovers, seminars/guest lectures, radio jockeys, personal coaching. There are various workshops for building voiceover talents too. For more details visit the company website at http://www.thisisprateek.com